App Download / Device Compatibility
Download the App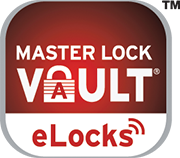 Compatible Devices
The Bluetooth padlocks are designed to work with devices that are built to Bluetooth v4.0 (or higher) specifications and implement the capability to communicate with Bluetooth peripherals. iOS and Android platforms are currently supported.
iOS Devices
iPhone (4S, 5, 5C, 6, 6 Plus, 6S, 6S Plus, SE)
iPod Touch 5+
iPad (3+, Air, Mini)
Common Android 4.3, 4.4, 5.0, 6.0 Devices
You can determine your device's OS version in your phone's settings.