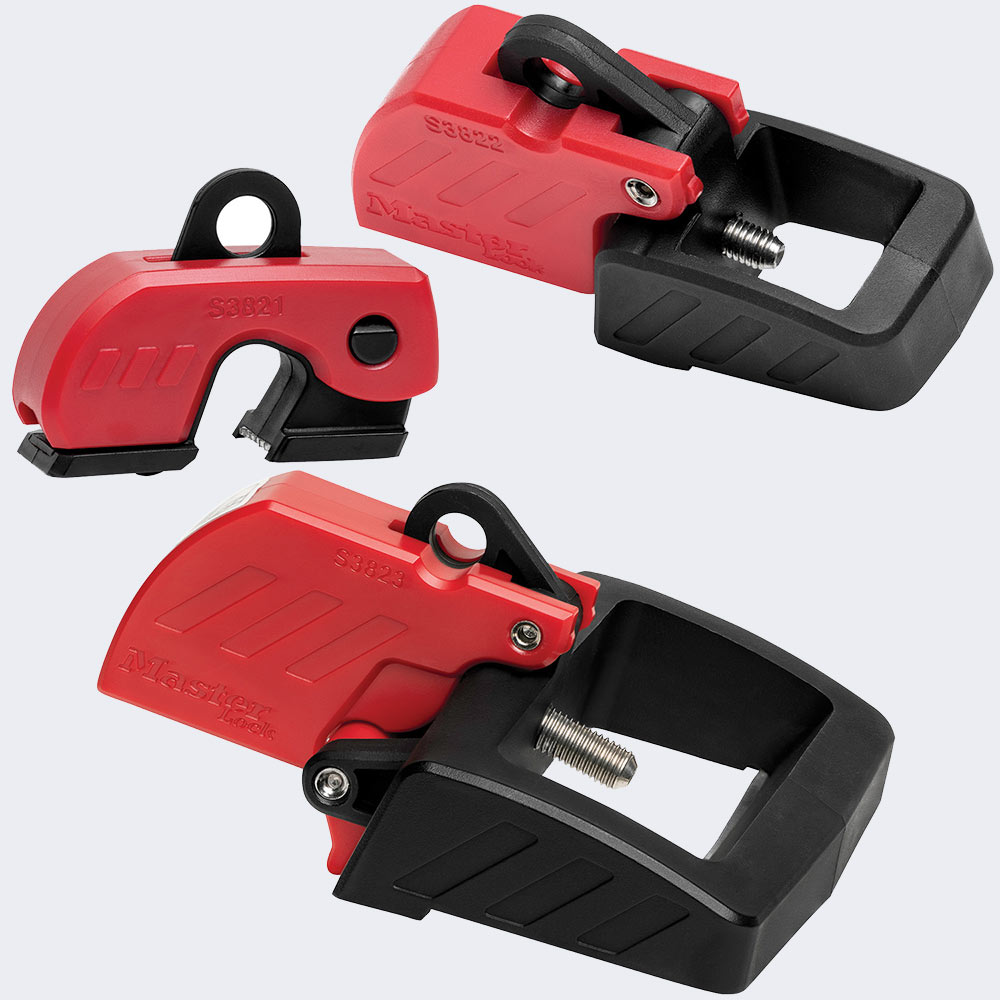 Grip Tight™ Plus Circuit Breaker Lockouts
Take the guesswork out of circuit breaker lockout with these devices. All three feature similar designs for consistent installation, while each is intended for specific breaker styles.
S3821 Lockout Device – Miniature Circuit Breakers (120/240 V)
S3822 Lockout Device – Molded Case Circuit Breakers (480/600 V)
S3823 Lockout Device – Oversized Handle Circuit Breakers (480/600 V)
Achieve reliable lockout in even more circuit breaker applications
The Grip Tight Plus circuit breaker lockouts offer dependability, efficiency and ease of use. These devices consistently attach to breakers and remain secure. Their compatibility with a wide variety of circuit breaker handle profiles means fewer devices needed to fit more applications. The lightweight, one-piece designs make for easy carrying and storage, and no tools are required for installation.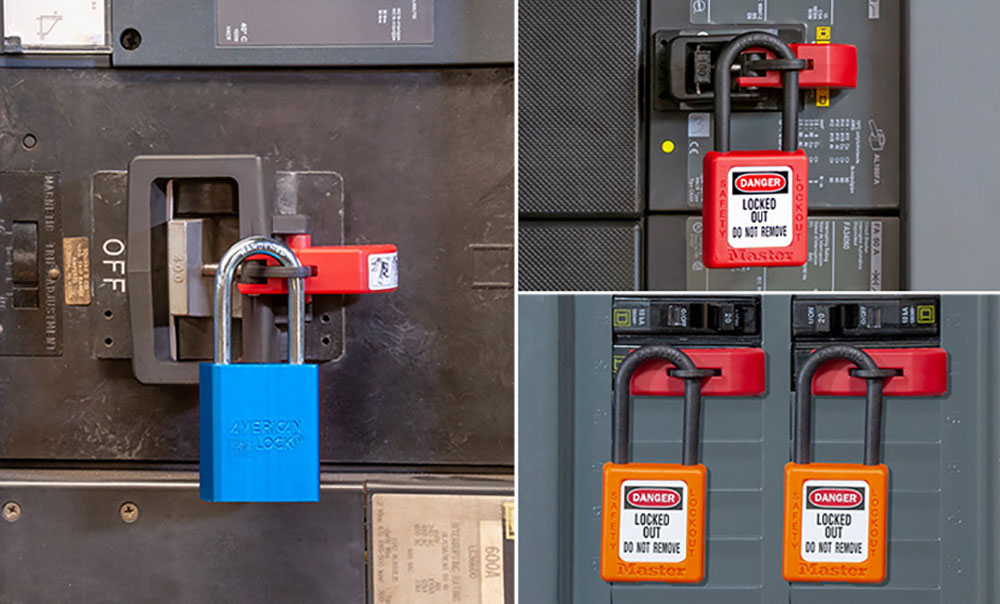 Simplify circuit breaker lockout with these intuitive and effective devices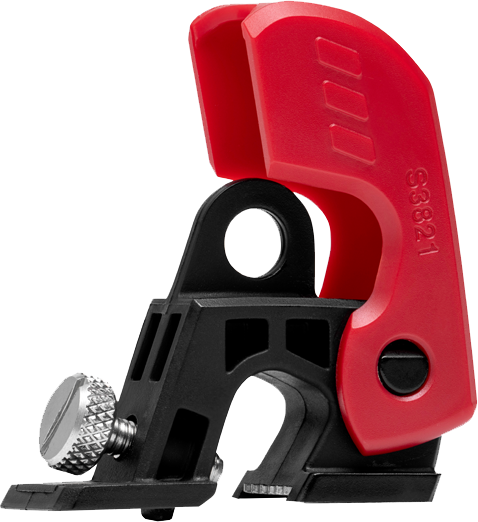 Expand to learn more
Toothed jaw delivers a tight hold on the circuit breaker handle
Expand to learn more
Large, knurled thumbscrew enables gripping with gloves, offering easy tightening for a secure lockout. Slotted to allow optional screwdriver adjustment
S3821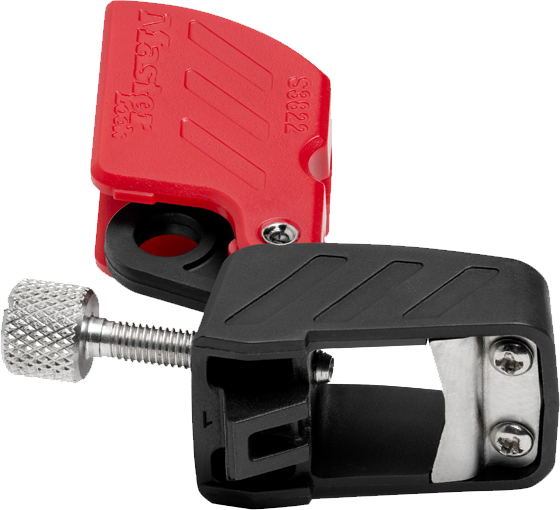 Expand to learn more
Hinged cover prevents access to the thumbscrew during lockout
Expand to learn more
Fixed cleat provides added physical blocking to prevent switch movement into the "on" position
S3822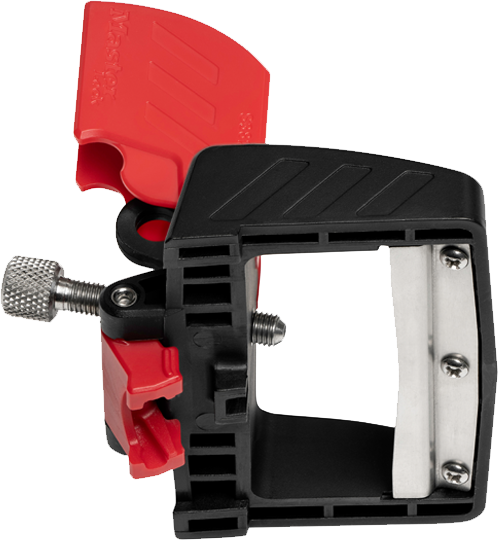 Expand to learn more
Fold-down cleat adds enhanced switch throw blocking when needed
Expand to learn more
Curved blade ensures two-point contact with the switch handle for greater hold
S3823
Videos: Grip Tight Plus Circuit Breaker Lockouts

Specifications
| | | | |
| --- | --- | --- | --- |
| Model | S3821 | S3822 | S3823 |
| Description | Lockout Device – Miniature Circuit Breakers (120/240 V) | Lockout Device – Molded Case Circuit Breakers (480/600 V) | Lockout Device – Oversized Handle Circuit Breakers (480/600 V) |
| Material – Red Components | PC/ABS Thermoplastic | PC/ABS Thermoplastic | PC/ABS Thermoplastic |
| Material – Black Components | Nylon | Nylon | Nylon |
| Material – Silver Components | Stainless Steel | Stainless Steel | Stainless Steel |
| Lock Hole Diameter | .305in (7.7mm) | .305in (7.7mm) | .305in (7.7mm) |
| Packaging | 36 units per master carton | 36 units per master carton | 36 units per master carton |
| Length | 2.06in (52.32mm) | 2.97in (75.44mm) | 4.04in (102.61mm) |
| Width | 0.75in (19.05mm) | 1.03in (26.16mm) | 3.40in (86.36mm) |
| Depth | 1.43in (36.32mm) | 1.72in (43.69mm) | 1.90in (48.26mm) |