Professional Lockout Services
Lockout Program Development
Written Lockout Procedures
Compliance Training
Inspections & Audits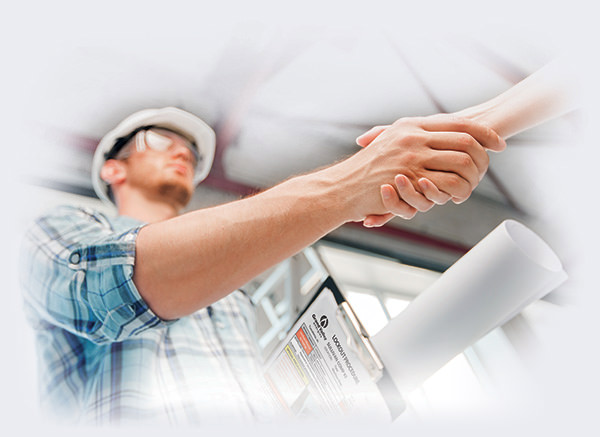 Proven Expertise in Lockout Compliance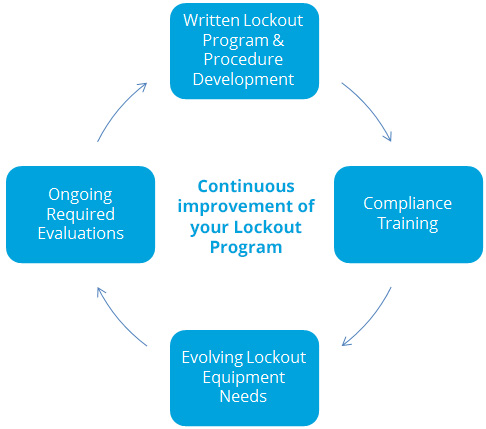 Master Lock's team of lockout experts can ensure your facility is fully compliant through our systematic audit and visual lockout procedure writing process.
We can help your company with:
Writing Lockout Program & Procedure Development
Compliance Training
Evolving Lockout Equipment Needs
Ongoing Required Evaluations
Lockout Program Development
Through an on-site consultation, our team will assess your workplace to develop a comprehensive lockout program.
Review your existing lockout program.
Evaluate your current lockout equipment and provide functional recommendations.
Conduct a workshop session to address site specific details for development of your updated lockout program.
Provide a written summary document that serves as your blueprint for implementing a lockout program within your facility.
Written Lockout Procedure Development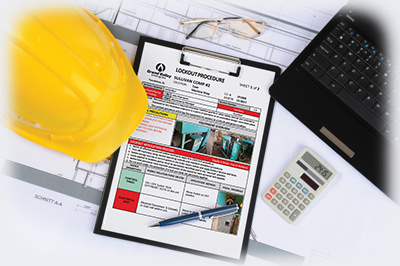 Our team will conduct an in depth analysis of your working environment, evaluate inventory and facility layout to efficiently and accurately develop lockout procedures to meet your specific needs. The results are delivered in both electronic and laminated hard copy form, ready for immediate use within your facility.
Step 1
Equipment and Energy Source Identification
Step 2
Development of Lockout Procedures
Step 3
Customer Review and Approval
Step 4
Lockout Placard Printing and Application
Step 5
Staff Training and Management Consulting
Lockout Compliance Training
Customized lockout training tailored to your facility!
Option 1
Lockout For Management 24 Contact Hours On Site Develop or expand competencies in lockout program organization and creation, training employees, performing procedural and personnel auditing, and contractor participation in your lockout program.
Option 2
Lockout for Authorized Employees 2-3 Contact Hours On Site Lockout training for your personnel designed to meet all applicable regulatory requirements and address site specific lockout policies, procedures and equipment application techniques.
Option 3
Lockout for Affected Personnel 1 Contact Hour on Site Lockout training designed to meet all applicable regulatory requirements and address site specific responsibilities for affected personnel.
Inspection and Auditing Support
Periodic evaluation of the effectiveness and accuracy of written procedures in your facility is a regulatory requirement. Our comprehensive auditing service is performed on site to evaluate the following within your facility:
Content of your lockout program and recommendation for updates
Evaluation of your current written lockout procedures
Inspection of the performance of your authorized lockout personnel
Assessment of your lockout training methods
Review the status of action items
Verification of corrective actions taken to resolve past internal audits, related incidents or citations
Recommendations to improve compliance efforts following best industry practices
Learn More
For detailed specifications on Master Lock Professional Lockout Service, please request more information below.