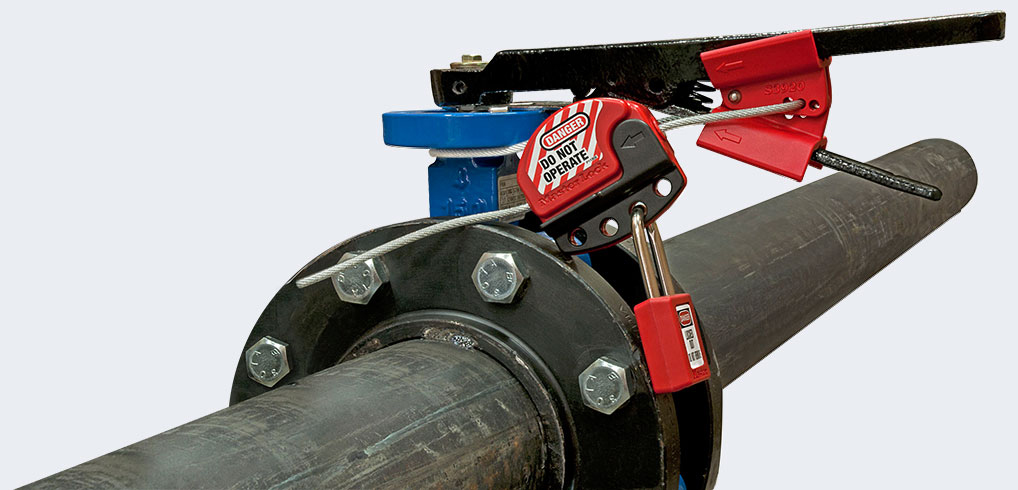 Butterfly
Valve
Lockout
With an adjustable design the S3920, Butterfly Valve Lockout Device is easy to use and applies in seconds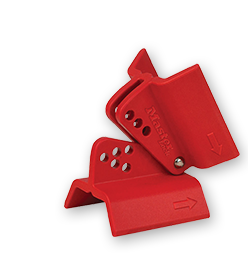 S3921 Butterfly Valve Lockout Device with Cable Lockout
S3921, Includes one S806CBL3 3 Foot (91.4cm) Adjustable Cable Lockout and one S3920 Butterfly Valve Lockout Device.
Already have a cable lockout device? The S3920 includes one Butterfly Valve Lockout Device only.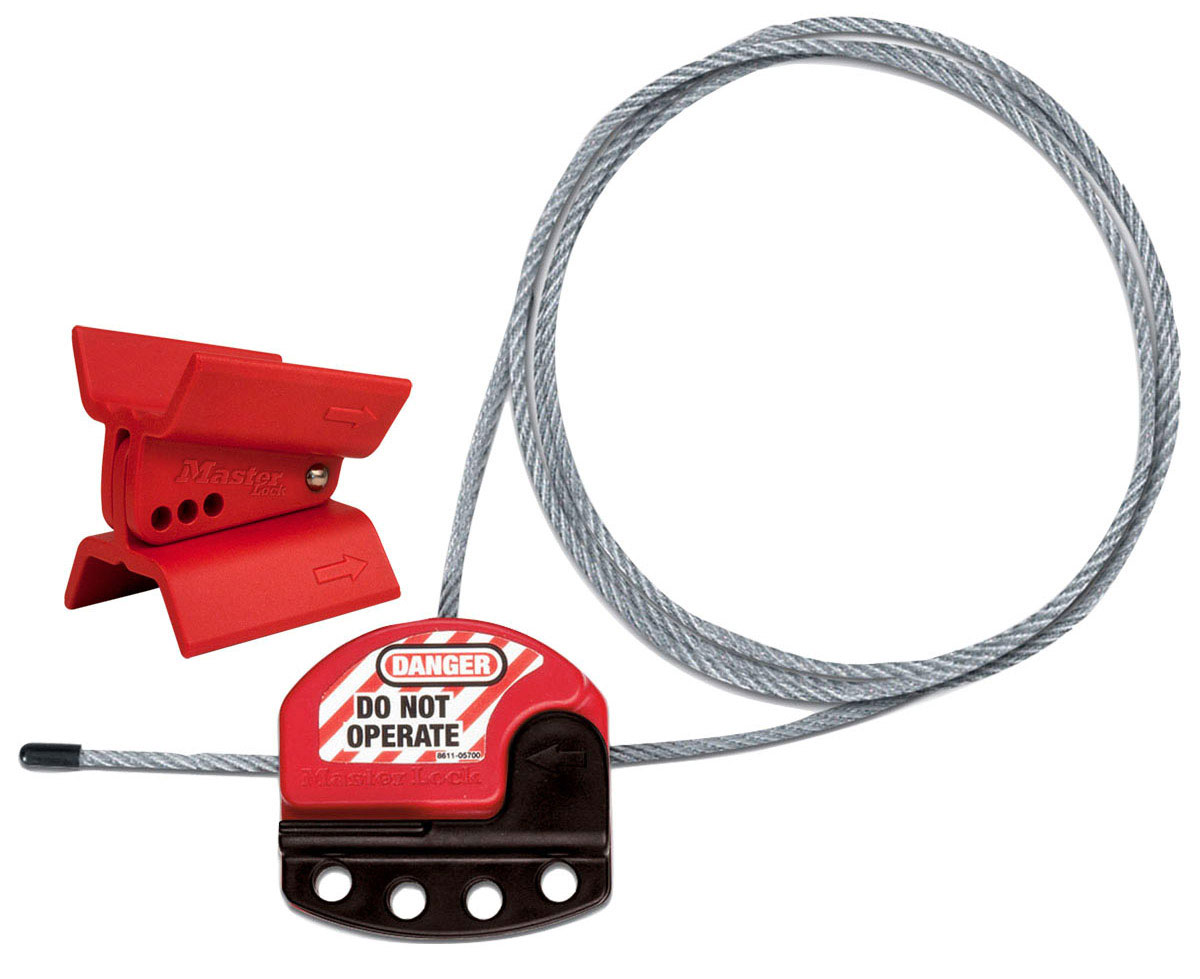 Expand to learn more
Compact, adjustable design fits virtually all butterfly valves
Expand to learn more
Durable, lightweight Zenex™ thermoplastic material is chemical resistant and performs effectively in extreme environments
Expand to learn more
Directional application arrows allow for ease of installation and minimize user error
Expand to learn more
5/32" (4mm) diameter x 3' (91.4cm) tough, flexible multi-stranded steel cable with clear plastic coating (Available in 2' (61cm) - 50' (15.2m) cable lengths)
Expand to learn more
Hi-visibility, reusable, write-on safety label
Expand to learn more
4 lock holes to accommodate multiple employee padlocks
Need more than a 3-foot (91.4cm) cable? S806 is available in custom lengths from 2 (61cm) to 50 feet (15.24m). Contact us for more details.
Simple, quick installation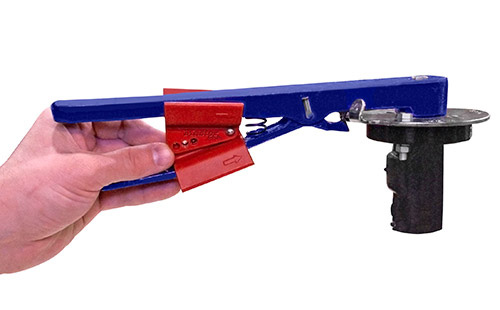 Step 1
Place device in between butterfly valve handle and lever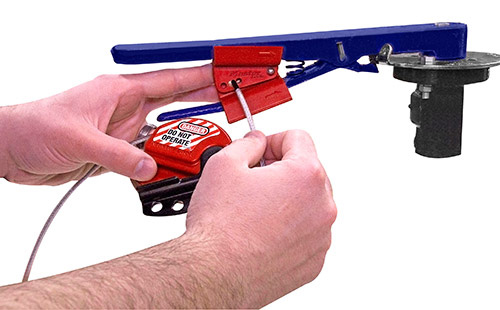 Step 2
Feed cable through desired eyelet hole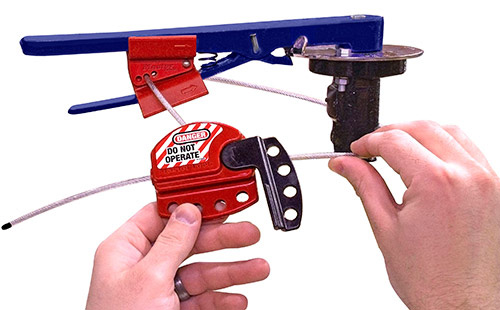 Step 3
Wrap cable around valve stem and back through S806 body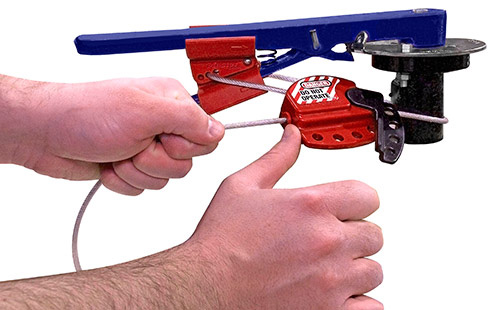 Step 4
Cinch cable tight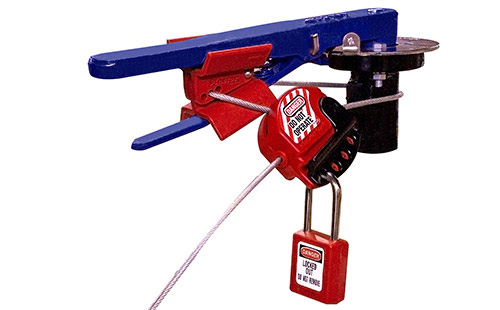 Step 5
Apply a safety padlock to effectively lockout. Cinch tighter even with padlock applied!
Video: S3920/S3921 Butterfly Lockout Valve
Product Family
Valve Lockout Devices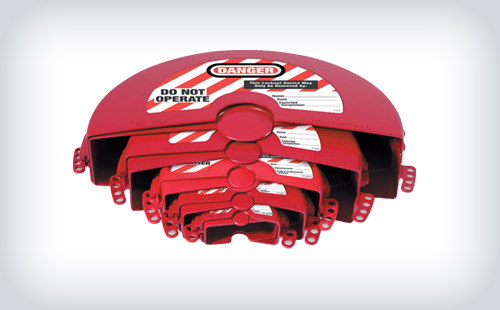 485 – Rotating Gate Valve Lockout
Onward/Inward rotation allows for easier installation & storage. 5 Models in one! (Fits 1" (2.5cm) to 13" (33cm) Diameter Valves)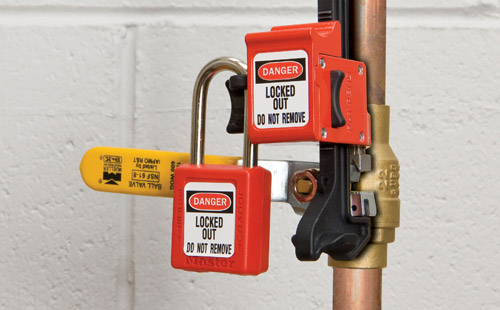 S3068 – Seal Tight Handle-On Ball Valve Lockout
Clamps tight on handle stop to prevent accidental activation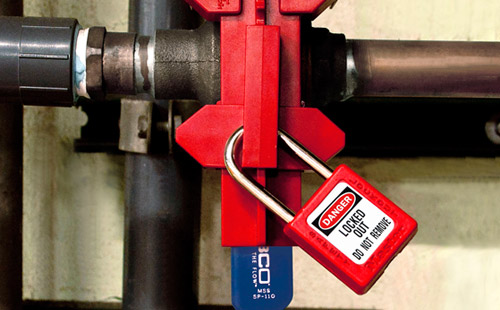 S3081 – Adjustable Ball Valve Lockout
Use with S806 cable lockout for the most secure fit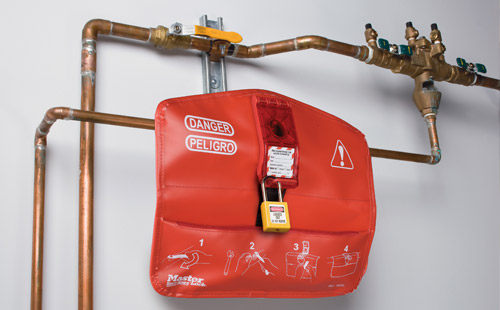 468L – Seal Tight Handle Off Lockout
Encloses valve stem, with the handle removed, to make accidental reactivation nearly impossible

Print this page

Print

>
Specifications
| | |
| --- | --- |
| Product Number | S3920 |
| Overall Length | 2.14" (54.2 mm) |
| Overall Width | 1.95" (49.5 mm) |
| Overall Height (closed position) | 1.32" (33.5mm) |
| Overall Height (open position) | 1.80" (45.7mm) |
| Max Handle Width | 1.72" (43.7mm) |
| # Adjustable Fits | 5 adjustment angles ranging from 16° - 35° |
| Product Weight | 0.10lbs (45.3g) |
| Color Finish | Red |
| Body Material | PBT and PC Zenex™ |
| Component Material | Stainless Steel (Rivet) |
| Chemical Resistance | Silicone oils, hexane, solvents, bleaches, dilute acetic acid and naphtha |
| Corrosion Resistance | ASTM F883-09 Section 11.3, Grade 6 Weathering-Corrosion Test |
| Operating Temperature | -40° F to 200° F (40° C to 93° C) |
| REACH Compliant | Yes |
| Prop 65 Compliant | Yes |
| ATEX Certified | Yes |
| Master Carton Quantity | 24 |
| UPC Master Carton | 10071649198431 |
| Price/Unit | $19.99 |